ASL & DEAF CULTURE documentarian

Deaf culture is the celebration of pride in the history and the traditions of the community. Knowledge of American Sign Language is what truly holds the community together and how social and cultural identity is passed down from generation to generation.

In collaboration with

The Sign Language Center, the only deaf-owned and operated school in Manhattan, the filmmaker is creating a campaign video to promote this prestigious school and whole new digital video content to realize their creative teaching ideals. The team is also experimenting ways to incorporate Deaf perspectives into traditional filmmaking/viewing experience. Watch web video

here or on the SLC's homepage

.Watch this short teaser "Thank you, Brian!" to feel how an SLC teacher enlightens his students on the exuberance and exquisiteness of ASL.

9-MAN associate producer

COMMERCIAL video editor

Beijing-based artist Wang Jianwei presents

Wang Jianwei: Time Temple at the Guggenheim Museum

. His highly innovative work examines the contact between art and social reality in elaborate ways: working from the notion that the production of artwork can be a continuous rehearsal, connecting theater, visual art, and the film.

Wang Jianwei: Time Temple

is the artist's first solo exhibition in North America. This exhibition comprises installation, painting, film, and a live theater production. Bing created a series of videos to showcase the artist's philosophical, political and artistic beliefs and highlight his works.

Watch

the

web film: Time Temple

.

Watch

web marketing videos:

Spiral Ramp Library Experiencing A PaintingWatch app promo videos

:

Time Temple

,

Contemporary Chinese Art

,

Background

,

Performance

,

Paintings

,

Sculptures

, and

Film

.

6 fashionistas, 4 countries. Meet the passionate women who are working hard to make their eco-fashion dream jobs a reality. Delve deeper into the careers of our ethical fashion entrepreneurs who talk about what a dream job means to them and why pursuing meaningful work is worth it. Watch the entire season of "Dream Job" this Fall on

Catalysta.org

.

View Episode 3

here. (more episodes coming soon)

---

Customized digital bike bell that benefits both deaf and hearing bikers.

Watch the promo

video here.

---
VIDEO ACTIVISM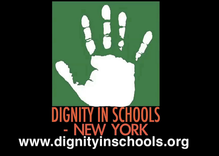 Dignity in Schools Campaign-New York

Student Leaders Training
DSC-NY develops policy recommendations and organizes testimony before the Department of Education to change New York City's school discipline policies, and holds workshops and teach-ins to engage students, parents and educators.
cinematography, editing and sound by BING WANG
for National Economic and Social Rights Initiative
---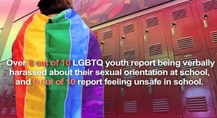 ---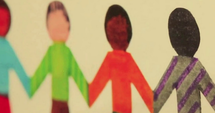 ---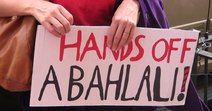 Abahlali Solidarity Protest at the South African Consulate in New York City
On October 14, 2013, members of New York City's social justice community led by Picture the Homeless held a solidarity rally in front of the South African Embassy to show support for our brothers and sisters facing state violence and repression in Durban.
camera, editing and sound by BING WANG for NESRI
---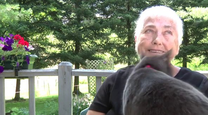 For Peg Franzen
Peg Franzen, President of the Vermont Workers' Center (VWC) and long-time disability rights activist, led Vermont's Healthcare Is a Human Right Campaign to its breakthrough achievement of passing the country's first state-wide universal health care law.
editing by BING WANG for NESRI
---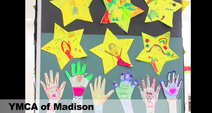 Dignity in Schools Campaign Week of Action 2013
Highlights
The 4th Annual National Week of Action on School Pushout
took place during the week of
September 28 - October 5, 2013
. Youth, parents and educators held rallies, marches, forums and teach-ins in 42 cities across 22 states.
editing by BING WANG for DSC
---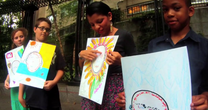 Inocente Passion Art Workshop
Inocente
is a 2012 short documentary film directed by Sean Fine and Andrea Nix. The film received the 2013 Academy Award for Best Documentary. It tells the story of a 15-year-old homeless girl from California who has ambitions to become an artist.
cinematography, editing and sound by
BING WANG for
SHINE GLOBAL
---