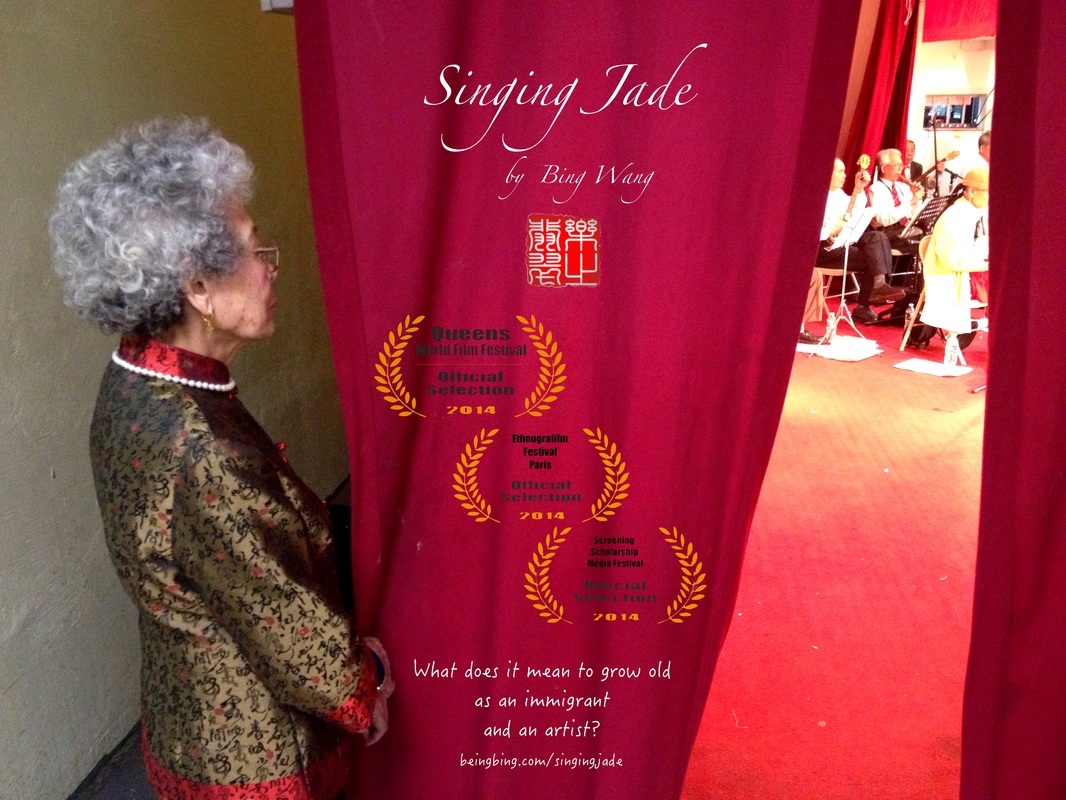 Founded in 2005's Manhattan Chinatown, the Columbus Park Senior Orchestra has provided a joyous experience to its members and passing spectators through their amateur Cantonese opera performances on weekends. Singing Jade documents these endearing elderly immigrants' preparation for the New Year's Gala.

Following this arc, the film also takes its viewers into the community beneath the surface of mahjong, Chinese poker and Tai Chi, all of which are often romanticized in tourist photos.

Featuring two troupe members—Chen, a 76-year-old beloved diva, and Mei, a 64-year-old backstage supporter and babysitter, Singing Jade reveals how despite of their different roles, they have managed to foster the community and achieve their inner serenity.

In traditional Cantonese culture, jade as a soulful material, is believed to grow with the owner and protect the aging owner from evil spirits. Singing Jade invites the viewers to feel and think what it means to grow old as an immigrant and an artist with youthful, musical "jade."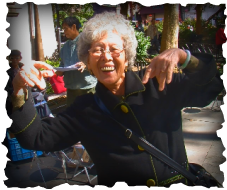 Singing Jade
, as Bing's graduate project from the Culture & Media Program at New York University,
builds on his short documentary,
Diva Grandma
(starring a New York-based Cantonese opera singer Sandy Tang), which stems from his concern with cross-cultural cross-generational communication issues and the deep love for his grandmother who raised him in Harbin, China.
The film was presented at
2014 Queens World Film Festival
in New York,
2014 Ethnografilm Festival
in Paris,
2014 Screening Scholarship Media Festival
at University of Pennsylvania and 2014 Future of Visual Anthropology Conference at Temple University.
Watch
Singing Jade
.
Media
:
::
World Journal:
紀錄片「樂翡翠」 耆老在歌唱
:: Camra:
Singing Jade, a film about a community of Chinese opera singers in Manhattan's Chinatown, and its filmmaker, Bing Wang, illustrated how a rich story can be crafted even when there is a language barrier between filmmaker and subject, and that these relationships persist to this day.
---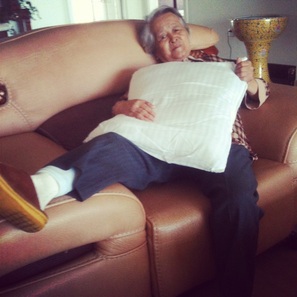 "You are always with me, Nainai." (Bing's Grandma)